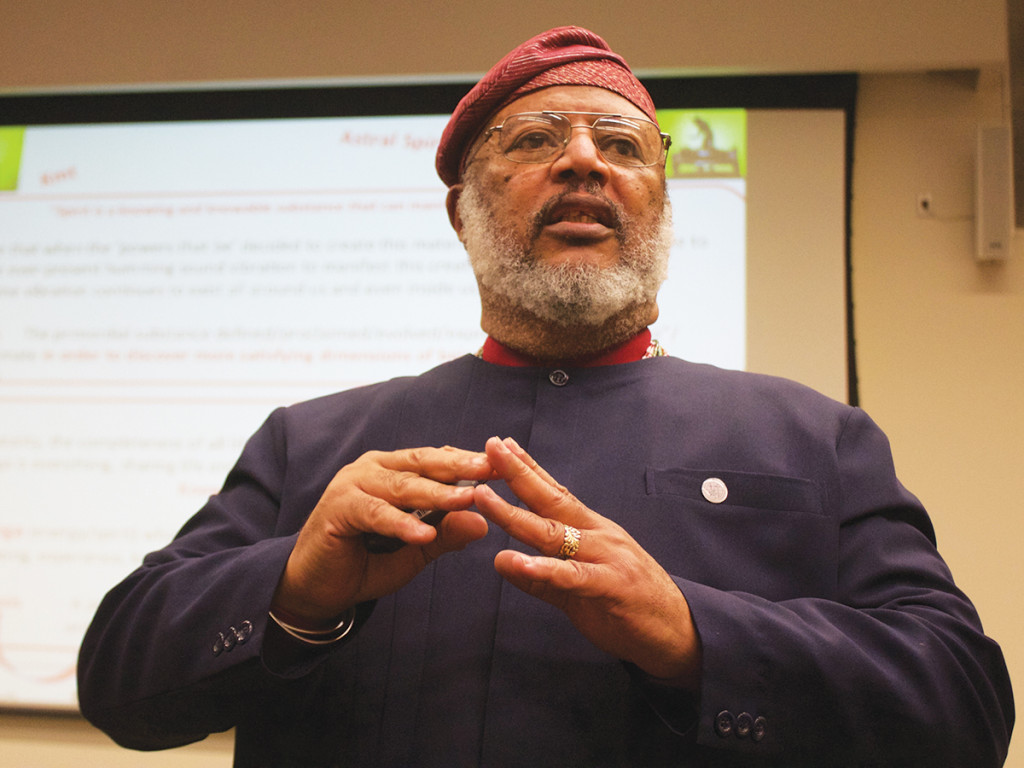 Photo: Dr. Wade Nobles

NOTE THAT THIS IS THE UPDATE FOR THE DAY SECTION: IF YOU'RE IN THE NIGHT SECTION, SEE THE POST FOR YOUR CLASS
General Announcements:
The Association for the Study of Classical African Civilizations (ASCAC) conference runs from 4/28-May 6 online via Zoom. Details/registration here.
Fall 2023 Courses: For those interested, I'll be teaching African American History (AAS 245) on Wednesday nights–online. It's writing intensive. I'll also be teaching 2 sections of African American Literature (AAS 267)–which is writing intensive. There'll be in-person sections on Monday night and Tuesday afternoon.
Course Announcements:
IN-CLASS QUIZ ON SECTIONS OF CHAPTER 7 NEXT WEDNESDAY 5/10!

Sections 7.2, 7.3, 7.6, 7.7
Focus on power, issues of political power, functions of Black elected officials, limitations of Black elected officials,

Prof. Williams Zoom live chat hours: Monday/Wednesday from 4-5 PM! on Zoom here. Or call: +1 929 205 6099 then add meeting ID: 528 450 5381. Or drop by Carman 291.
Quick highlights from Week 12 (11/14)'s class:
DO THIS Monday May 8
We'll finish discussion of chapter 7 and (hopefully) start on chapter 8 in Monday's class
1-READ the first half of chapter 10 (Black Psychology-pp. 397-407–10 pages) in Maulana Karenga's Introduction to Black Studies which has the following sections:

Intro and historical origins (10.1, 10.2)
3 major schools: differences between approaches (10.3)
DO THIS Wednesday May 10

We start Wednesday's class with a quiz on chapter 7!
READ: TBA
WATCH Dr. Joy DeGruy introduce her theory of Post Traumatic Slave Syndrome:
4-(OPTIONAL)-Dr. Wade Nobles's article "From Black Psychology to Sakhu Djaer: Implications for the Further Development of a Pan African Psychology" from the Journal of Black Psychology. PDF link here.
What to read for:
Chapter 10 gives an overview of the broad field of Black Psychology. It starts with a brief overview of the history followed by specific examples of practitioners who began to shape the response to their field, followed by the developments of the 1970s and beyond where a more defined response rooted in culture and experiences of African people outside of dominant theories takes hold. This week, focus on understanding the structure of the field and history from the reading in the textbook. For the reading and video by Drs. Nobles and DeGruy, think about their theories of collective trauma and how this shapes overall responses. If there are any psychology or social work majors, think about how this approach might shape your own ways of operating.
General reading strategies:
Underline/highlight key points in the text
Use the reading questions at the back of chapters to focus you: read those first
Try to understand the definitions of the key concepts listed at the back of the chapter
Make a note to ask the instructor to clarify anything you don't understand
Note key issues, approaches, and dilemmas/challenges Dr. Karenga outlines
Discussion questions
See chapter/essay highlights above
Additional Resources:
What's Next?
Chapter 8 (Psychology) part 2 in Introduction to Black Studies