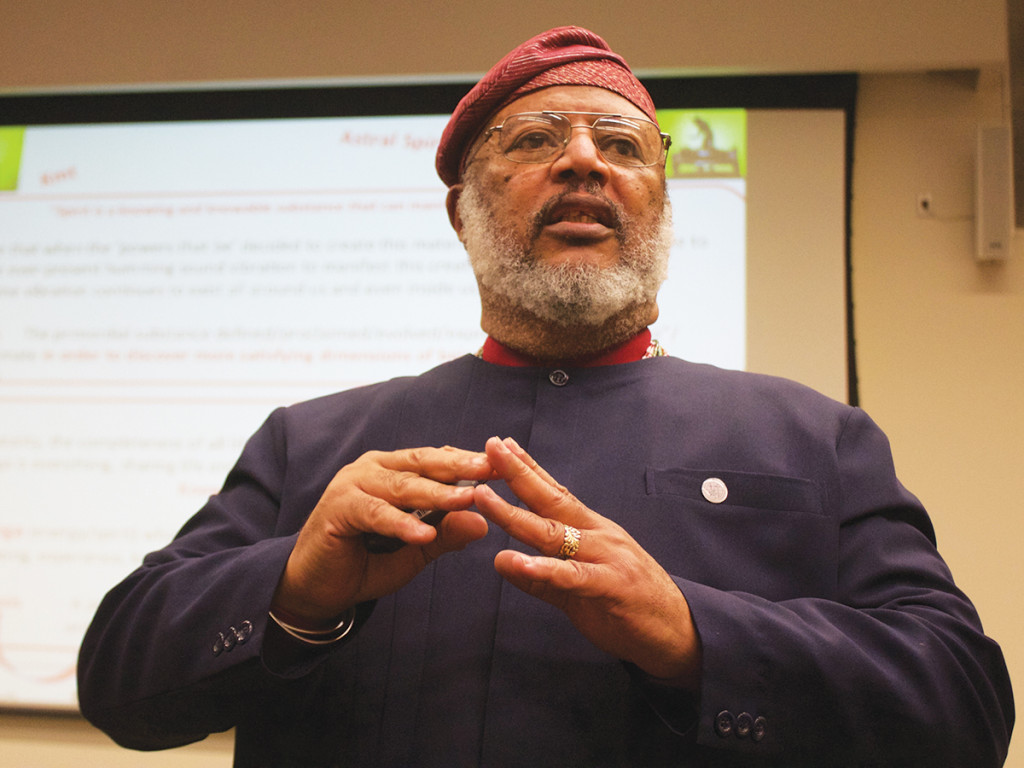 Photo: Dr. Wade Nobles

First, a few housekeeping details:
Remember that this class doesn't use Blackboard. Check the course website every week for updates and detailed reading instructions which will appear on this page
Weekly discussion post update: both sections of Chapter 6 are open for one more week for comments. After that, comment field on all posts will close after 14 days. So remember to keep up with your comments/replies! You still have 6 weeks to catch up on comments if you've fallen behind!
Scholarships:

The St. George's Society of NY Scholarship is for students with heritage from British Commonwealth countries. Deadline is May 31. The scholarship application with full details is here and Lehman's scholarship office asks that you email them before applying at: scholarship [dot] office [at] lehman [dot] cuny [dot] edu

Zoom events

The Association for the Study of Classical African Civilizations (ASCAC) conference runs from April 9-17 on Zoom. Details here
Quick highlights from Week 11 (4/15)'s class:
Reviewed Chapter 7 on Black Politics in Maulana Karenga's Introduction to Black Studies (pages 265-283).
Lecture notes posted in the usual spot
Musical intro: DMX's "Who We Be" Listen on YouTube
Musical interlude: Jazzmeia Horn "Afro Blue/ Eye See You/ Wade in the Water (Medley)" Listen on YouTube
For Wednesday 4/21, (Week 12), there are 3 texts: 1) part of chapter 10 (Black Psychology) in Maulana Karenga's Introduction to Black Studies 2) an article from Dr. Wade Nobles 3) a video from Dr. Joy DeGruy
1-READ the first half of chapter 10 (Black Psychology-pp. 397-407)) in Maulana Karenga's Introduction to Black Studies which has the following sections:

Intro and historical origins (10.1, 10.2)
3 major schools: differences between approaches (10.3)
We'll read the second half (different theorists in the "Radical School") next week.
2-READ Dr. Wade Nobles's article "Fractured Consciousness, Shattered Identity: Black Psychology and the Restoration of the African Psyche" from the Journal of Black Psychology. 9 pages. PDF linked here. (Courtesy of his website.)
3-WATCH Dr. Joy DeGruy introduce her theory of Post Traumatic Slave Syndrome:
4-(OPTIONAL)-Dr. Wade Nobles's article "From Black Psychology to Sakhu Djaer: Implications for the Further Development of a Pan African Psychology" from the Journal of Black Psychology. PDF link here.
What to read for:
Chapter 10 gives an overview of the broad field of Black Psychology. It starts with a brief overview of the history followed by specific examples of practitioners who began to shape the response to their field, followed by the developments of the 1970s and beyond where a more defined response rooted in culture and experiences of African people outside of dominant theories takes hold. This week, focus on understanding the structure of the field and history from the reading in the textbook. For the reading and video by Drs. Nobles and DeGruy, think about their theories of collective trauma and how this shapes overall responses. If there are any psychology or social work majors, think about how this approach might shape your own ways of operating.
RESPOND to one idea in the textbook chapter or the PDF and DISCUSS it with classmates and myself with the comment board at the bottom of this post
ATTEND the weekly Zoom session @ 6 PM EST on Wednesday April 14
General reading strategies:
Underline/highlight key points in the text
Use the reading questions at the back of chapters to focus you: read those first
Try to understand the definitions of the key concepts listed at the back of the chapter
Make a note to ask the instructor to clarify anything you don't understand
Note key issues, approaches, and dilemmas/challenges Dr. Karenga outlines
Discussion questions
See chapter/essay highlights above
Additional Resources:
What's Next?
Chapter 8 (Psychology) part 2 in Introduction to Black Studies
Comments on posts:
Scroll all the way to the bottom of the post for the "Leave a Comment" button below. Here's how it works: you can use this to discuss points raised here.  A few points:
Your first comment will have to be approved by me: after that, you can comment without approval
Comments section will only be open to enrolled students
You have to leave your name (enter as first name and last initial only) so a) I can make sure only people in the class are commenting and b) you get credit for the comment
Remember to be respectful, especially when responding to classmates
The comments section closes 14 days after a post goes live
To 'participate' in the class, I'd like to see everyone 1) post a substantive comment of their own based on either the reading or my lecture using some of the questions raised or conversation prompts, and 2) to respond thoughtfully to someone else's comment—not just agree/disagree, but add on evidence or ask a follow-up question. You can also ask a question–for me or others–but that doesn't count toward your comment and reply needed for the grade. It's fine with me if conversation continues in a thread as long as it does, but two responses showing a clear engagement with the reading will count for being 'present.' Does that make sense? You have two weeks to write those two comments for credit.