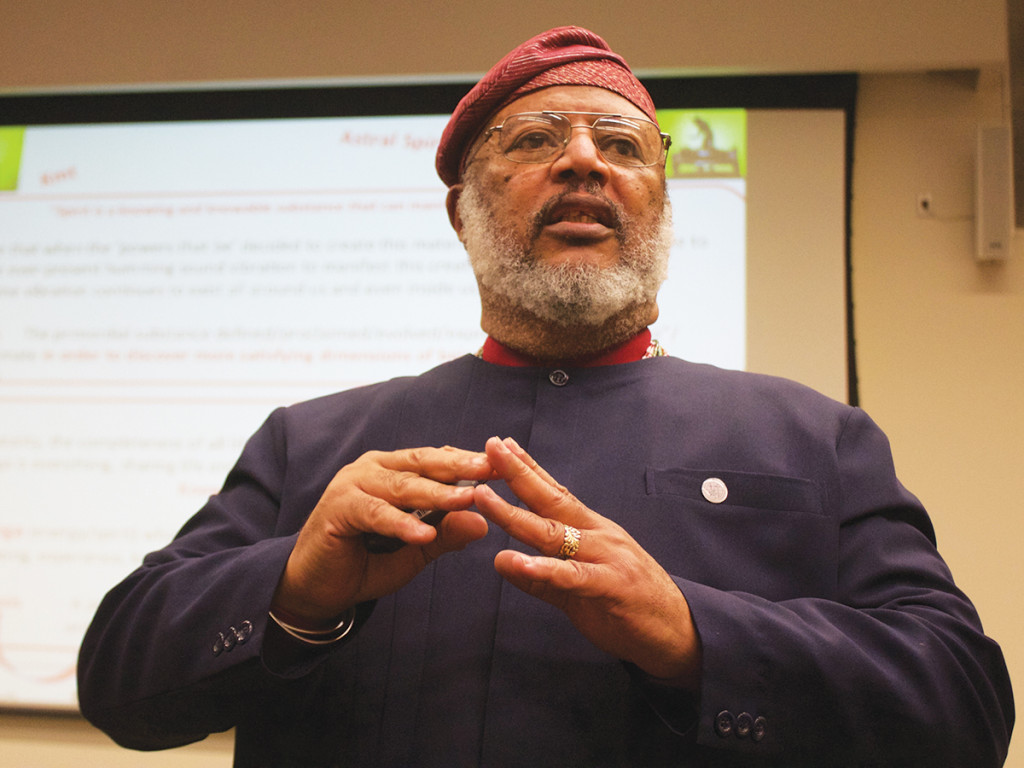 Photo: Dr. Wade Nobles

For Wednesday 11/20, read chapter 10 (Black Psychology) in Maulana Karenga's Introduction to Black Studies. Read the entire chapter (pp. 397-422), but pay special attention to the following sections:

Intro and historical origins (10.1, 10.2)
3 major schools: differences between approaches (10.3)
Radical School (10.4)
Ethos (10.5)
See the six study questions at the end of the chapter to further focus your reading
Our second (and last) quiz will be next Wednesday (11/20) in the first 20 minutes of class.
Quiz topics:
Section 6.2 (Ghettoization: know key points that define the ghetto)
Section 6.4 (Culture: know the Deficiency and Crusian Paradigms)
Section 6.5 (Black family: know the Pathological/Pathogenic School)
Section 6.7 (Quality Relations and The Connections)
Sections 7.2  (Politics in U.S. context)
Section 7.6 (Black elected officials: know Limitations/Constraints and Functions)
Section 7.8 (Misconceptions of coalitions)
Highlights from last class:
Reviewed Chapter 7 on Black Politics  in Maulana Karenga's Introduction to Black Studies (pages 265-283).

Focused on sections 7.2, 7.6, 7.7

Did not get to Dr. Clarke essays
Lecture notes posted in the usual spot
Musical interlude: The Chi-Lites "Give More Power to the People." Live TV performance on Soul Train. Watch on YouTube
Announcements
Schedule change: Class meets on Wednesday November 20 and doesn't meet on Wed November 27 (the night before Thanksgiving).
Our next quiz is moved to 11/20 (not 11/13, as on the syllabus)
If you earned less than a B on the midterm, email me for an optional makeup assignment. I'll email instructions back to you. This option is only for those who earned a C or below! You don't need to email me again if you signed the contact sheet after the last class.